Diamond River Spinners
Introducing our New Salmon River Spinners.  We have developed this line with the help of one of our Pro Staffers who is a very knowledgeable Salmon fisherman on the Sacramento and other rivers.
We tested these extensively this last Salmon season and had great success.
All are produced with quality blades, beads and hooks.  They are approximately 6 inches long.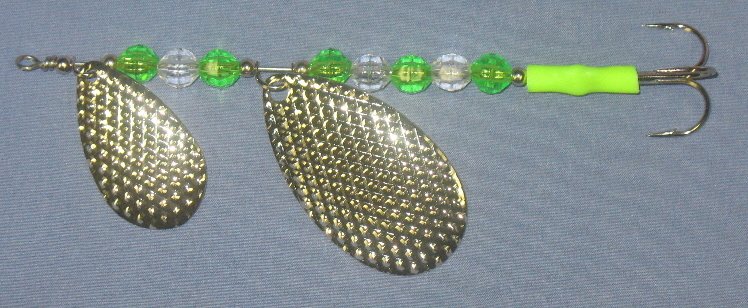 Nickel Green Diamond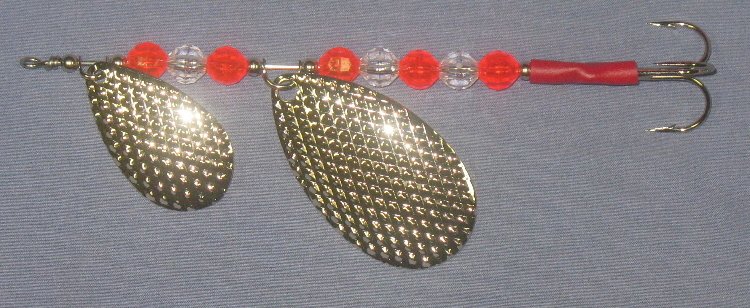 Nickel Red Diamond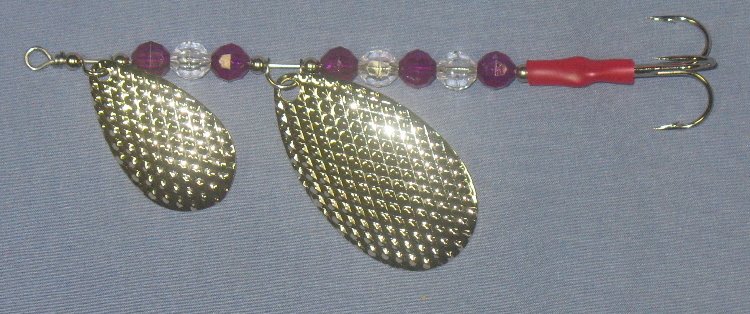 Nickel Purple Diamond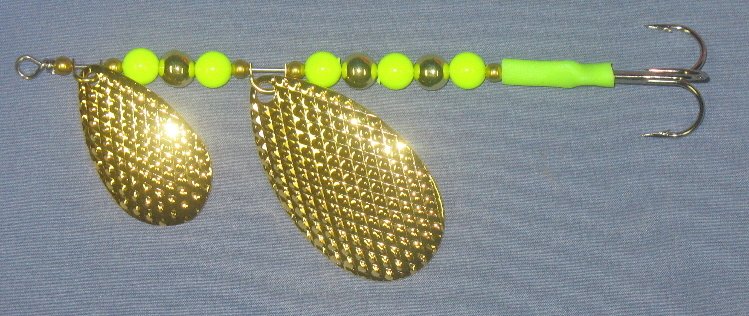 Gold Chartreuse Diamond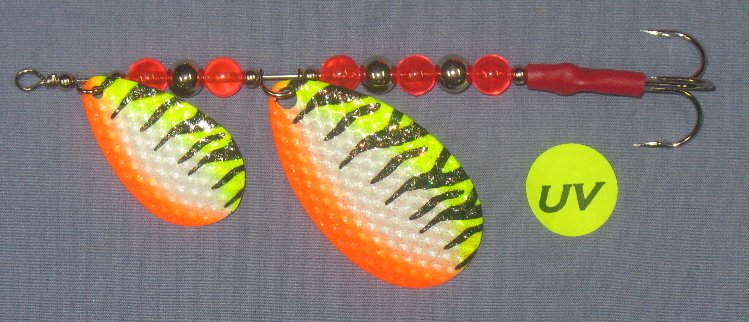 Tiger UV Diamond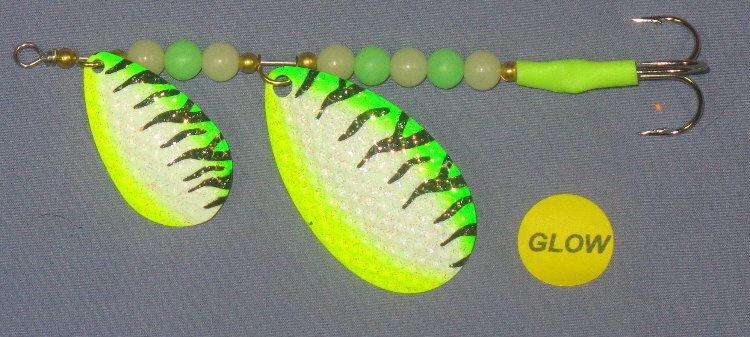 Green Glow Tiger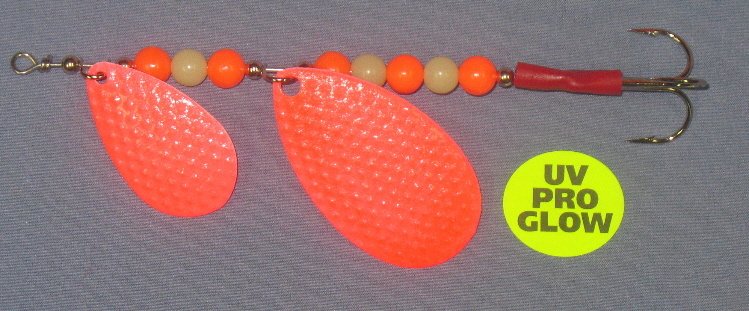 UV Pro Glow Red Diamond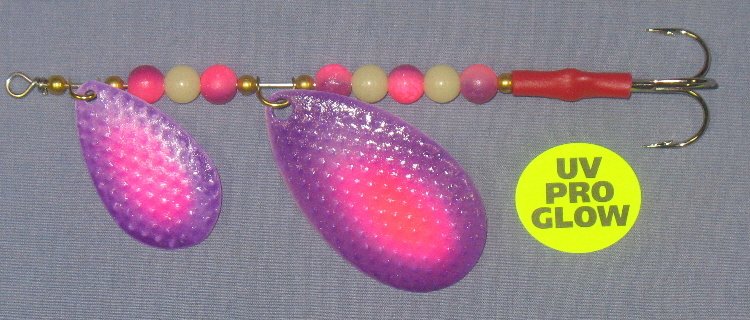 UV Pro Glow Purple/Pink Diamond