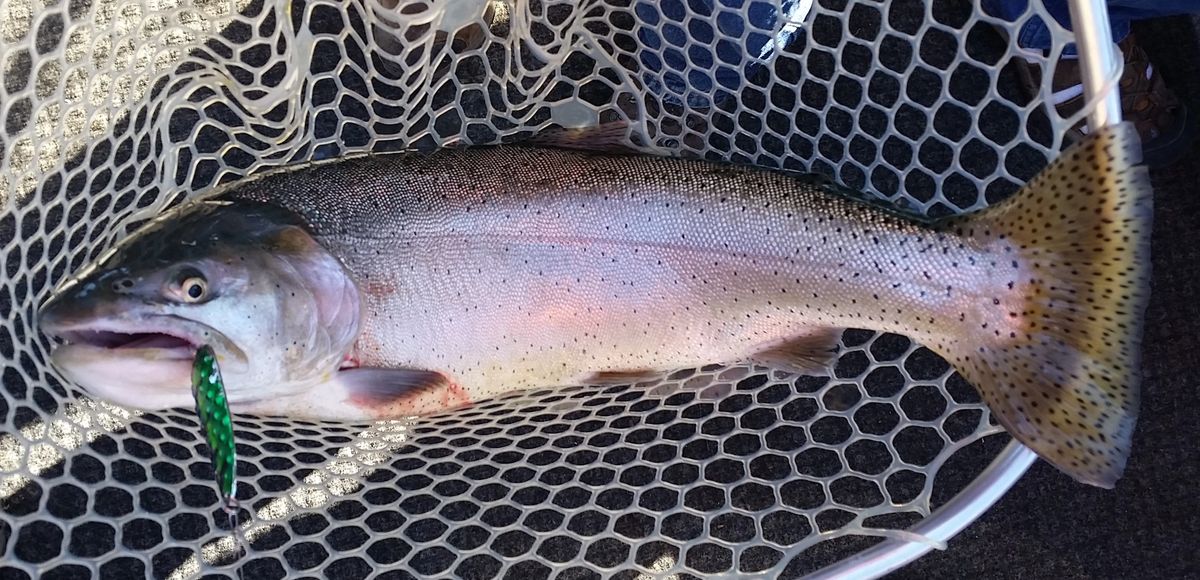 About Our Tackle
Please Check Out Our Specials!  We are closing out our Trout, Kokanee and Salmon Gear!
Ken's Custom Tackle Co. invites you to take a look at our hand-crafted, custom made trolling flashers and trolling lures. We make all of our tackle in-house with quality materials. Our dodgers, flashers and lures have been developed, using many years of fishing experience on the lakes in the 
Crystal Basin area of the El Dorado National Forest and many of the other surrounding lakes in Northern California, Pyramid Lake, Nevada and Flaming Gorge, Utah. They have been used and proven to catch Mackinaw, Kokanee, Rainbow and German Brown Trout, Pyramid Lake Cutthroat and Salmon. We offer a full line of sizes for any application, for trolling in a boat, kayak or float tube. 

Now that we have relocated to the Sparks, NV area we are working on some new tackle designed especially for Pyramid Lake Cutthroats.

We also offering a line of trolling tackle for King Salmon in the ocean. 

We have Dodger and Hoochie Pro Packs available. 

We have something for almost everyone.

Kokanee Tackle

Trout Tackle

Mackinaw Tackle

Pyramid Lake Cutthroat Tackle

King Salmon Tackle

Stripper and Salmon Tackle

Please feel free to contact us with any questions and comments. We look forward to seeing you on the lakes.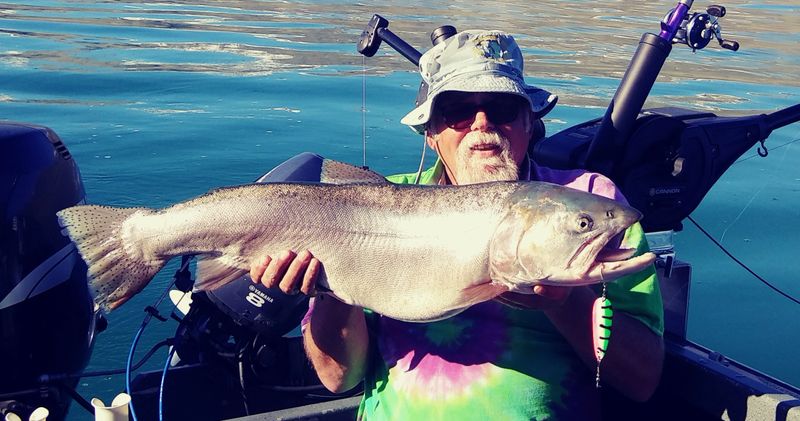 Pyramid Lake Cutthroat caught on a Pyramid Glow Watermelon 1 oz. spoon.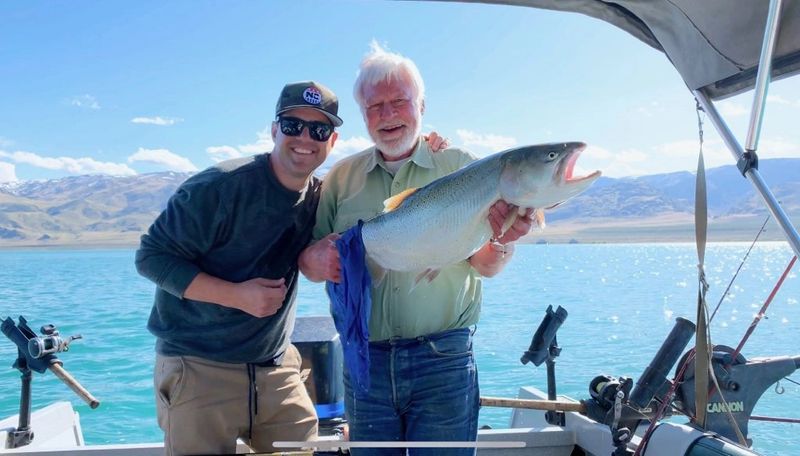 This Pyramid Lake Cutthroat was caught on our Blue Tiger 1 oz. spoon.
Pyramid Lake Tackle