Willow Leaf Flashers
These flashers are great for Trout and German Browns.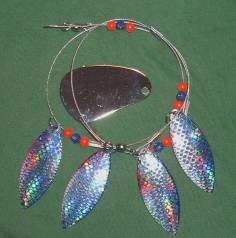 Blue Minnow---This medium sized flasher consists of 4 silver willow leaf blades with a Blue Minnow Pattern on the front and a silver back. They are approx. 31 inches long and assembled on 60# coated stainless steel wire.