Mini Skirt Hoochies
These Trolling Mini Skirts are a great option for Kokanee, King Salmon and Trout when trolled behind any of our dodgers. They are a slim line hoochie body approx. 2 inches long.
Our Premium Trolling Mini Skirt Hoochies are assembled on hand tied 10# leaders, with 2, size 4, VMC Fast grip hooks with premium glow beads and premium glow, painted and prism blades.
They are also available by special order constructed with 12# test line and size 2 VMC Fast grip hooks which is a great option for Flaming Gorge Tackle. Just let us know in the Special Instruction part of the order form.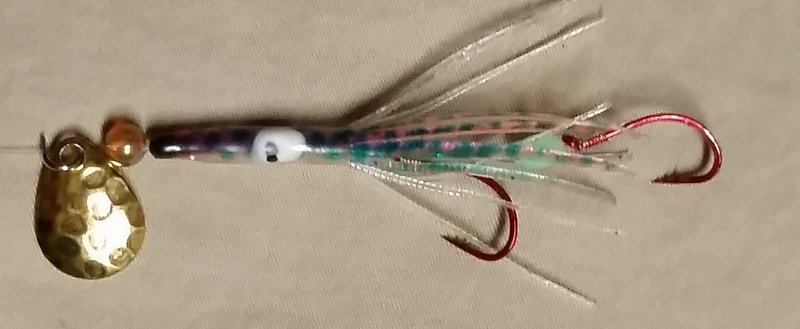 Mountain Minnow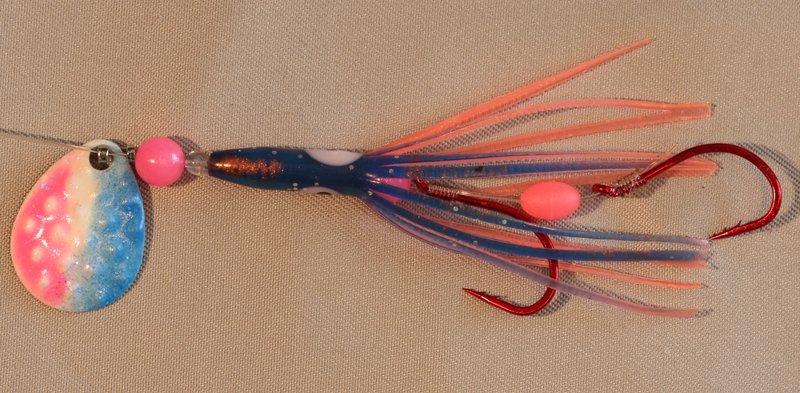 Blue and Pink w/Glow Blade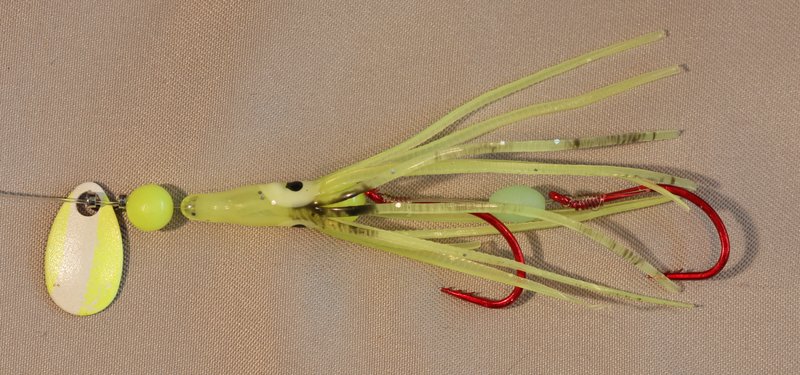 Chartreuse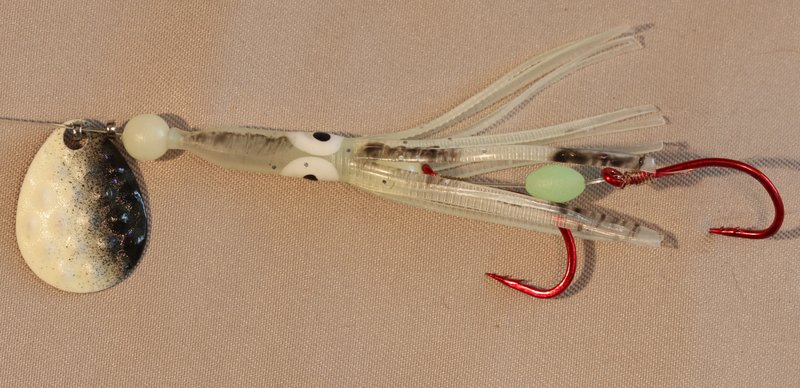 Cop Car Glow with Glow Blade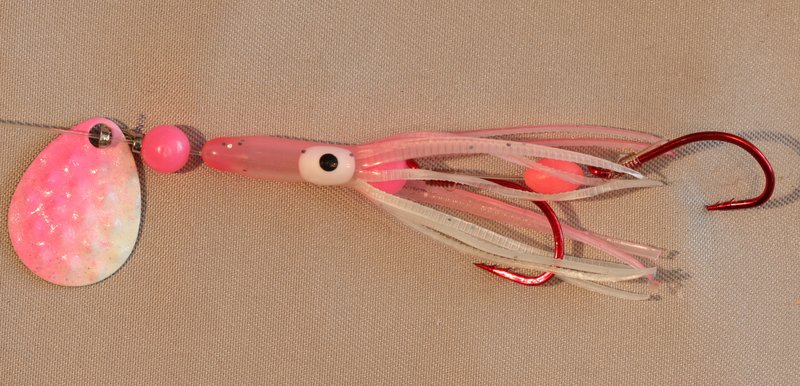 Glow Pink with Glow Blade


UV Glow Pink with Glow Blade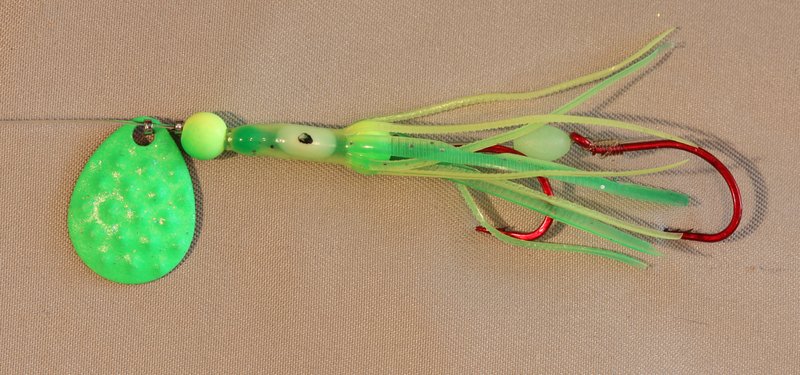 Lemon Lime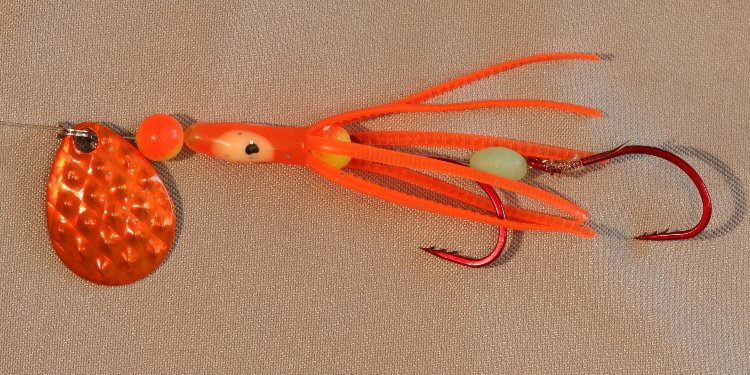 Orange Crush with Diamond Blade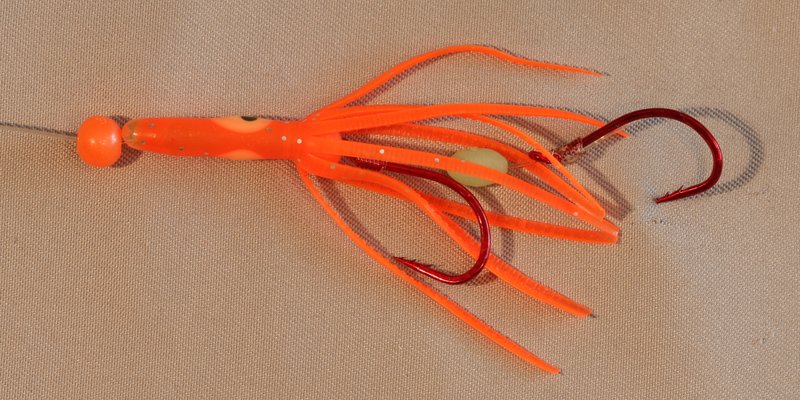 Orange Crush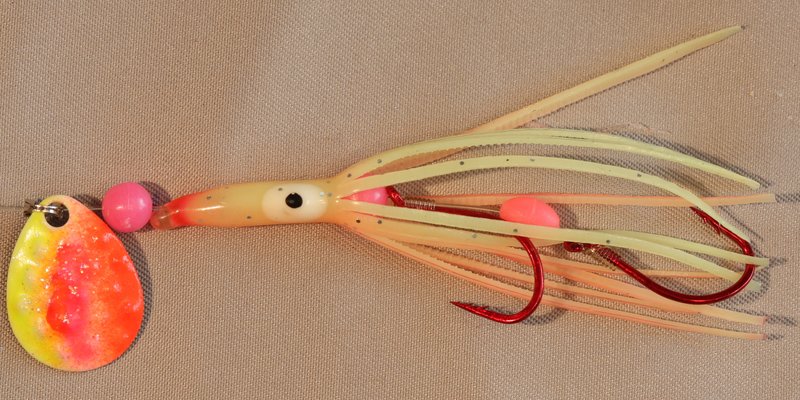 Pink and Chartreuse with Glow Blade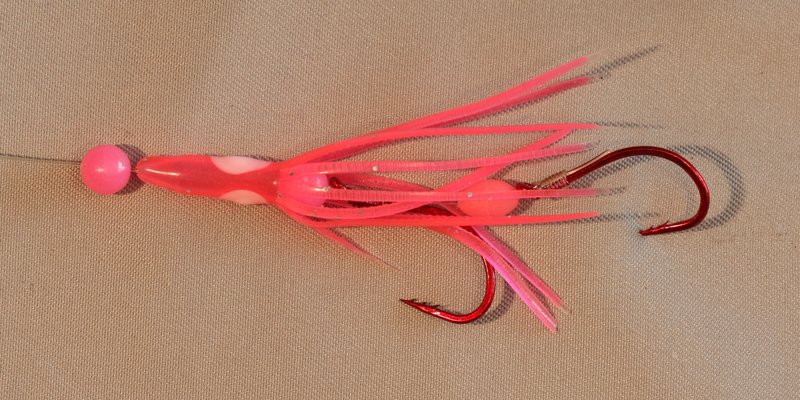 Pink


Purple and Green Glow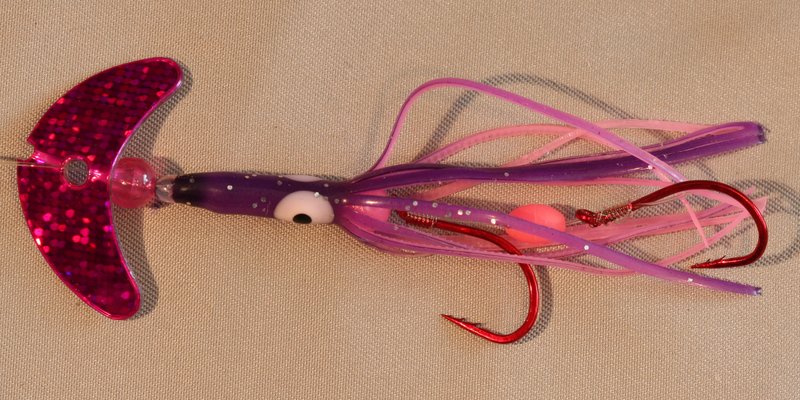 Purple and Pink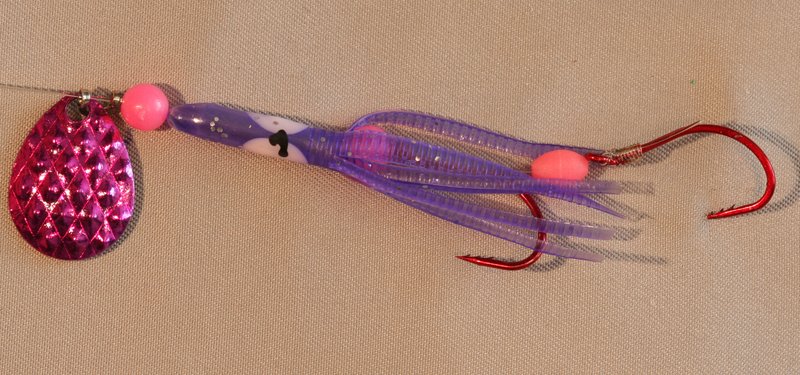 Purple with Pink Diamond Blade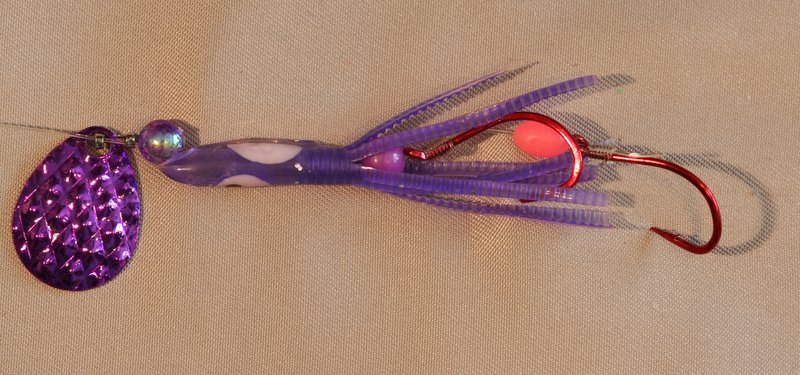 Purple with Purple Diamond Blade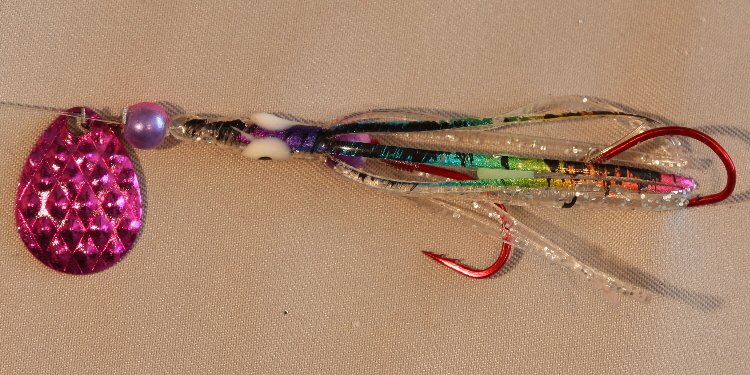 Silver Queen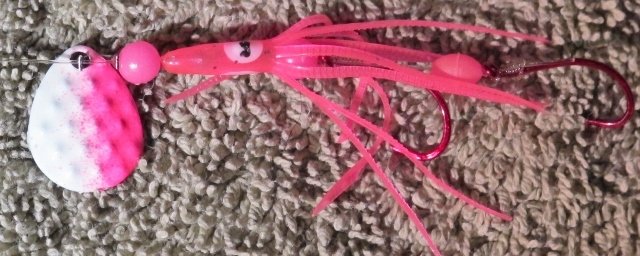 Pink with Glow Blade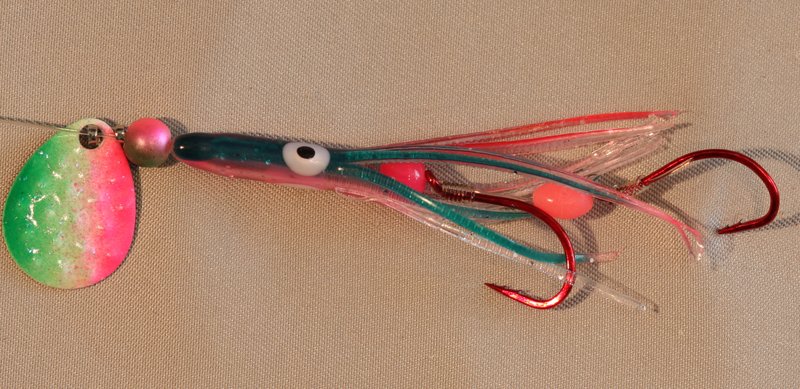 Watermelon with Glow Blade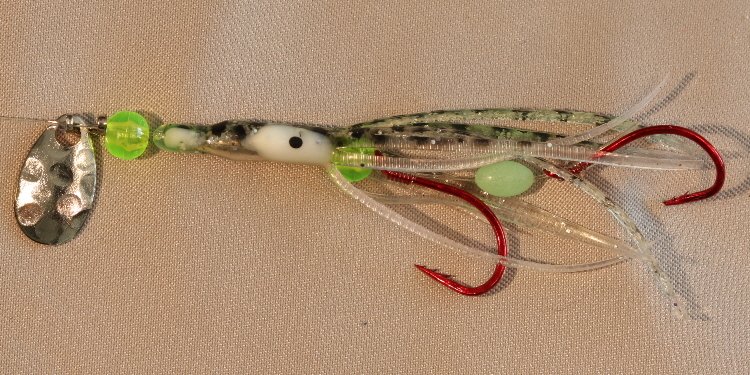 Wizard