Lake Master Dodger Pro Packs
Lake Master Dodger Pro Packs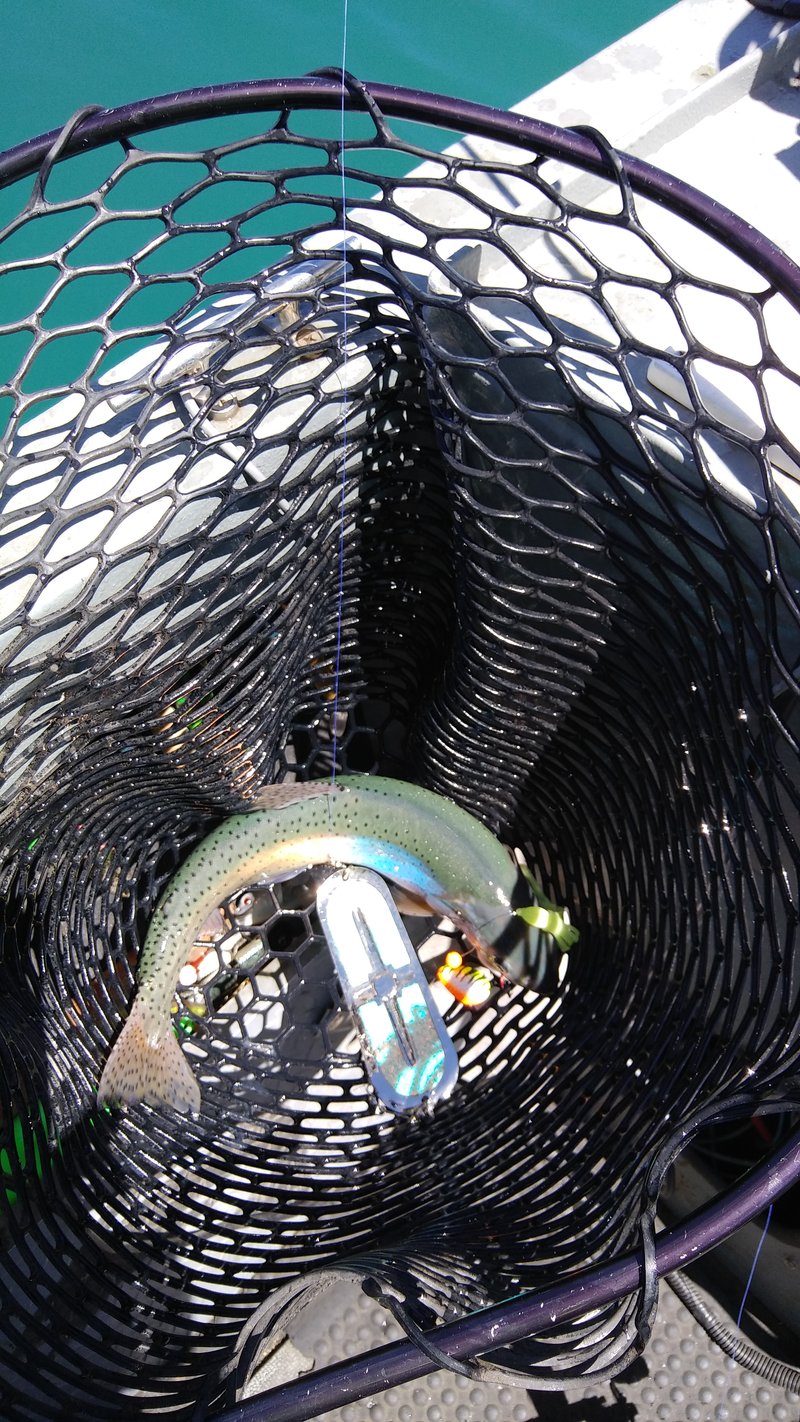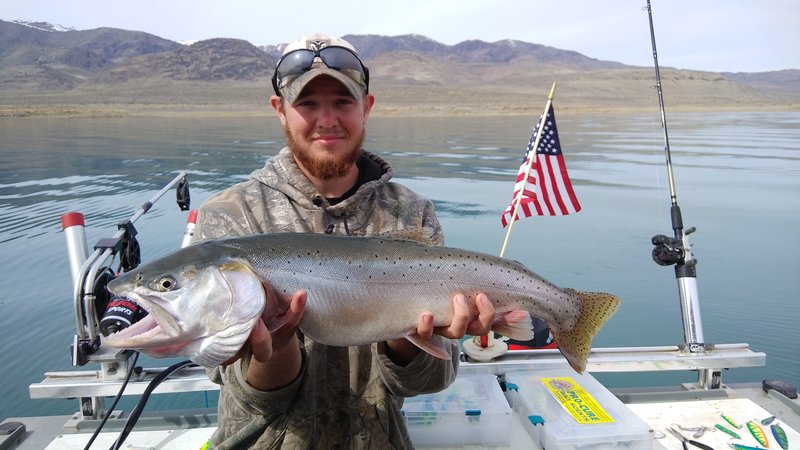 Lake Master Dodger and Hoochie Pro Packs.
This combination has been very succesful for Mackinaw in Union Valley Reservoir and other lakes. Also works great for the Pyramid Lake Cutthroats.
They consist of a Nickel Signature dodger, in either 6 3/4" or 8", with a 4 1/2 inch hoochie on a 20# Maxima mono leader and a treble hook.
Directions: Thread the leader, using a bait threader, thru the anus and out of the mouth of a frozen herring. Pull leader thru until the eye of the treble hook is tucked inside of the herring. Thread leader thru the hoochie and slide the hoochie down over the herring so that the herring is now covered by the hoochie. Now attach the leader to the snap swivel on the dodger. Leader length should be 2-3 dodger lengths.
Best speeds 0.9 mph to 1.4 mph. I also like to us Pro Cure Herring Gel on the dodger and hoochie/herring.
The larger dodger/hoochie combo works best with a 6" frozen herring. The medium dodger/hoochie combo works best with a 4" frozen herring.
These dodgers are also taped both sides to help improve visibility when trolling deep.
The medium 6 3/4 inch dodger also works great at Pyramid Lake when fishing for the trophy fish.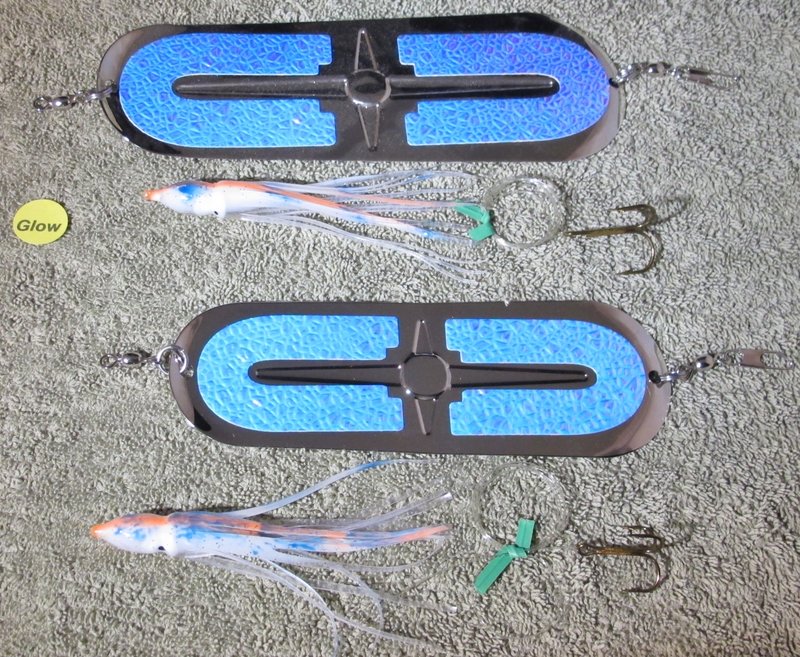 (top) Large Nickel Code Blue Glow Dodger 8 inch. w/Hoochie & Treble Hook
(bottom) Medium Nickel Code Blue Glow Dodger 6 3/4 inch. w/Hoochie & Treble Hook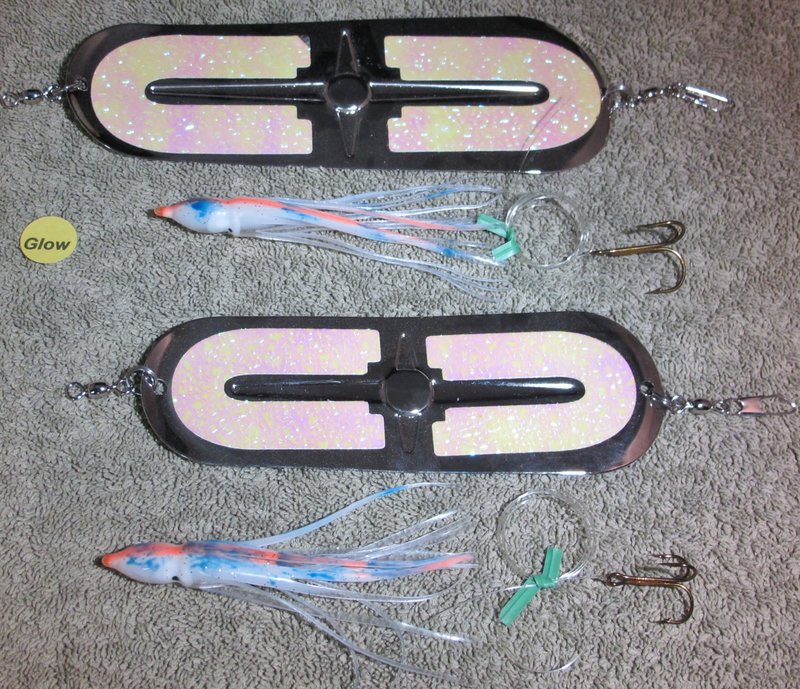 (top) Large Nickel Crush Glow Dodger 8 inch w/Hoochie & Treble Hook
(bottom) Medium Nickel Crush Glow Dodger 6 3/4 inch w/Hoochie & Treble Hook